M-P Infrastructure Limited Donates 5 Million Naira Towards Anambra Covid-19 Control Efforts
Dr. Clem Nwogbo, Group Chairman, M-P Infrastructure Ltd, during his speech presents a cheque of 5 Million Naira to Anambra State Covid-19 Task Force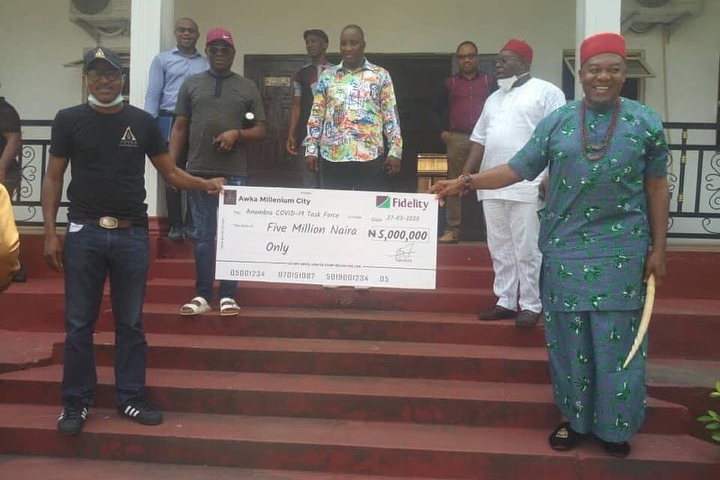 Dr. Clem Nwogbo, Group Chairman, M-P Infrastructure Ltd, Promoters of Awka Millennium City Project re-emphasized his commitment to improving the quality of life of people in host communities and other communities in Anambra State in his speech at the presentation of a cheque of N5M to Anambra State Covid-19 Task Force towards supporting Government's efforts in stopping the spread of Coronavirus.
Below is an excerpt of his speech.
These are indeed very difficult and trying times for everyone. From China to America, United Kingdom to Nigeria, and indeed the world over, the world is facing serious existential challenges due to the devastating effects of coronavirus.
We have closely followed the actions being taken by the federal government and particularly Anambra state government under the able leadership of Governor Willie Obiano and really commend them.
Governor Obiano has shown exceptional courage and leadership at this time leading from the front. As the Chairman of Anambra State Covid-19 Task Force, we commend the various measures announced with his team to ensure that Ndi Anambra are safe and that we stop the spread of the virus in our communities. As a responsible corporate citizen, we at M-P Infrastructure Ltd, promoters of Awka Millennium City project are aware of the enormous resources the state government requires to adequately ensure that its Covid-19 prevention activities are effective and successful.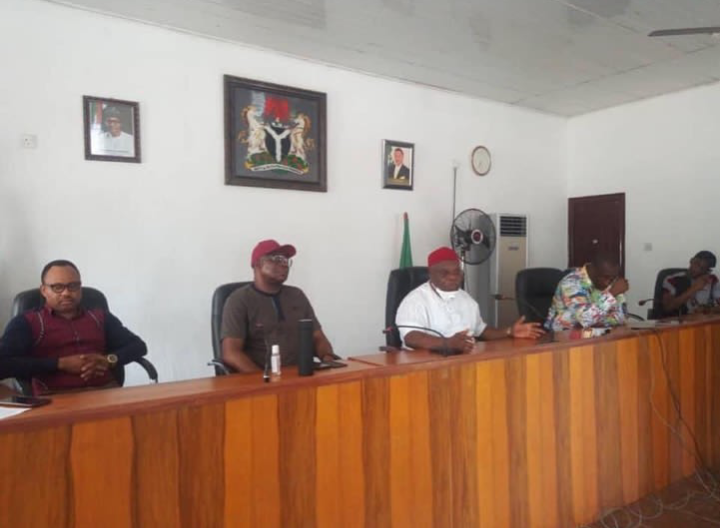 For this reason, we are supporting Anambra state government's efforts in that regard with the sum of Five Million Naira (N5,000,000) only. This is the first of the series of interventions and support to the state government over the coming months.
We have also concluded arrangements today through our agriculture subsidiary (Igbariam) to donate 1,000 chickens to select motherless babies' homes in Anambra state. This is our own way of being our brothers' and sisters' keepers at this challenging time, especially with the announced closure of Anambra markets from Monday, 30th March 2020. Even though food and medicine sellers will remain open, we hope this will help in some way. The selected motherless babies' home can now commit their resources to other areas of need. Onye aghana nwanne ya.